Metallurgy
REFRASIL, as the subsidiary of the Třinec Iron and Steel Works, have been producing wide range of refractory materials for metallurgical industry, with the main focus on refractories for pig iron making, steel plants, foundries, rolling mills and forging shops.
Blast Furnace Area: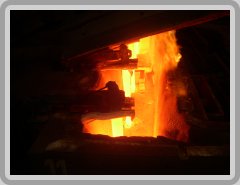 Working and back linings of blast furnaces, trough castables, hot blast stove lining materials, refractory bricks and monolithics for linings and repairs of pig iron transfer ladles (torpedo cars).
BOF Converters and Steel Ladles:
Monolithic stoppers for slag free tapping of the BOF converter, steel ladle castables, sitting and well blocks for steel ladles, impact pads, monolithic lances for argon and powder additives blowing into the steel bath.
CCM Shops: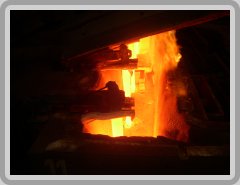 Permanent linings of tundishes, tundish spraying material, monolithic baffles for tundishes.
Rolling Mills and Forging Shops:
We offer fireclay bricks and castable refractory materials for working linings of various pusher-type heating furnaces. Similarly, there are refractory materials that we deliver for heating or quenching furnaces in forging shops.
Construction industry
Within the  building industry sector we supply wide scope of fireclay bricks. Generally, a fireclay brick is hear widely recognised for desplaying a "honeylike" colour, thus, it is particularly suitable for setting interior or exterior fireplaces, decorative facing of facades, or eventually erection of  landscape architecture.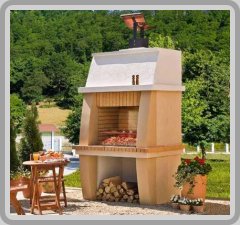 Precise production technology is applied for getting a highly regarded and an inimitable "honeylike" colour of fireclay bricks. For certain customers, there are also white bricks available. These are used for inner sets of fireplace linings.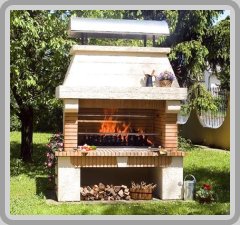 Ceramic
For the ceramic sector we offer a wide range of fireclay bricks, castable and insulating materials, to be used for linings of various types of furnaces for firing ceramics. Linings of tunnel cars in brickmaking industry is of a special importance within our ceramic sector activities.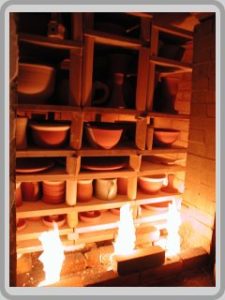 Cement works
For rotary kiln linings in the cement making sector we offer first of all fireclay and high-alumina bricks, refractory castables, and precast shapes.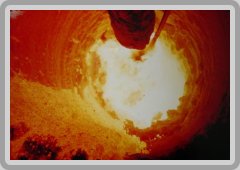 With respect to growing use of alternative fuels in cement plants, alkali resistant refractories are damanded. Some of the fireclay brick grades are tailor made for this environment.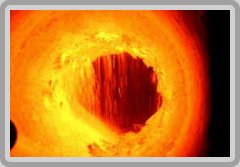 Energetics
As for the power producing sector, i.e. electricity and heating, REFRASIL are focussing on fluidized bed boiler linings in electric power stations, and linings of incineration shafts in incineration houses or heating plants.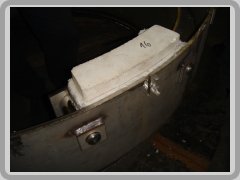 For the applications above we produce:
– refractory precast segments for fluidized bed boilers
– refractory castables for linings of combustion chamber bottomsand     roofs
– fireclay bricks for linings of incineration shafts in power stations
– refractory castables and fireclay bricks for linings of combustion chamber in heating plants
Glass works
For the glass industry we offer fireclay bricks and refractory castables, jointing materials, and monolithic precast shapes. However, the major product coming to the sector in question is the insulating brick of the TRIZOL trade mark.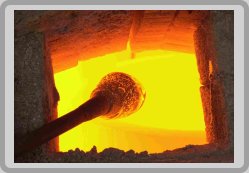 The Trizol bricks are, owing to their low thermal conductivity, particularly suitable for linings of glass furnaces. The main advantage of these bricks is easy workability, that allows tailor made sollutions to face specific customer demands and conditions on site.